Uber, Lyft, and Ride-Sharing in Las Vegas
---
Approved New Nevada Laws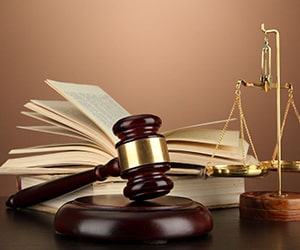 In May 2015 the Governor of the State of Nevada Brian Sandoval approved legislation that allows the ride-sharing services like Uber, Lyft, and others to officially operate in Nevada. The same demand that propelled many major U.S. cities was driving the push for ride-sharing here in Las Vegas.
The ride-sharing services like Uber and Lyft are, without a doubt, convenient and often cheaper alternative to regular taxi services, especially, if you are using Uber Pool or Lyft Line. However, there are many challenges that ride-sharing companies are facing: who is liable in case of an accident, occasional problems with the mobile App, and an upcoming challenge - self-driving cars.
What is a Rideshare?
Rideshare is a generic term. It means that the driver is using a private vehicle to transport one or more passengers for a fee, and the ride is arranged through a smartphone app.
Ride-Sharing Basics Explained
Ride-sharing companies (Uber, Lyft and others) consider themselves technology platforms, not a transportation company. However, they are regulated by Nevada Transportation Authority and face the same issues as any traditional transportation company - liability in the event of a car accident and fair pricing during peak usage times.
Because every city has unique issues and regulations, ride-sharing companies have management offices in every city that they operate. There is an Uber office in Las Vegas, and there is a Lyft office in Las Vegas.
The drivers who work for the ride-sharing companies are independent contractors; they work on commissions and not provided with healthcare or other benefits.
Many drivers work for both companies, Uber and Lyft.
The passengers can add a tip to their fare, but tips are not required.
Do I Need a Business License to Work for Uber or Lyft?
Now you do. On June 2, 2017, Governor Sandoval signed the Bill SB 554 that requires any driver who is working for a transportation network company (Uber, Lyft and others) to obtain a Nevada State business license (Fee $200) not later than 6 months after the start and renew this licensee annually.
In addition, the driver must obtain a Clark County business license (Fee $25).
A new criminal background check must be done every three years.
Open Container Laws
Same as in a taxi, under Nevada law it is unlawful to consume alcohol at the passenger seat in any Uber or Lyft car.
Do Uber or Lyft Drivers Need Commercial Insurance?
No. Uber drivers are not required to carry commercial carrier insurance. Uber provides commercial carrier insurance (up to one million per accident) and Lyft provides commercial carrier insurance (up to one and a half million per accident) when the driver is "on a job" – there is a passenger in a car or the driver is on a way to pick up the passenger.
If you are a passenger in an Uber or Lyft vehicle when an accident occurred, you can rest assured that there will be a large insurance policy to cover necessary and reasonable medical expenses.
On all other cases, a personal car insurance of the driver is in effect.
Exception From the Rule
If, during the accident, the mobile App was ON, but no passenger in a car, no ride request and the personal car insurance denied the claim, Uber is providing up to $50,000 in liability coverage for its drivers.
Although $50,000 is much more than Nevada's minimum liability policy amount of $15,000, it is still well below a million dollar commercial policy that a licensed taxi vehicle carries at ALL times.
What Insurance Companies Cover Uber and Lyft Drivers?
Currently, Farmers Insurance, Allstate Insurance, Liberty Mutual Insurance, Acuity and Mercury Insurance offer Uber and Lyft insurance policies for Nevada drivers. These are so-called "policy additions" or "riders" giving the driver insurance coverage during periods when the Uber and Lyft Apps are on, but no passenger is in the car and no ride request. There could be an extra charge for it, but it is not always the case.
NEW:

Gap Insurance

Farmers insurance is now offering the so-called gap insurance in Nevada. The gap protection covers accidents when the driver is between the clients or there is any gap in Uber's commercial carrier insurance coverage.
Ride-Sharing Insurance
Some insurance companies (e.g., Geico) now offer comprehensive collision coverage (full coverage) for the drivers who use personal vehicle to work for Uber, Lyft, or deliver packages for Amazon Prime.
This ride-sharing insurance includes accident coverage regardless if the App was ON or OFF or there were passengers in a car.
Nevada doesn't have this insurance yet.
The Driving and Texting Dilemma
Driving and texting in Las Vegas, Nevada, the same as in many other states, is illegal. However, the whole idea behind the Uber App, Lyft App and other ride-sharing services is that all communication with central communication hub is done via texting. Drivers receive and confirm jobs via text messages. All of this necessary texting can lead to accidents.
Uber or Lyft Accident Claims
Although Uber, Lyft, and other ride-sharing companies will ultimately help improve how people move around in our bustling city, the number of traffic accidents will increase too.
We wrote a number of articles that explain:
We invite you to read these articles to understand better the laws and rules surrounding Uber or Lyft car accidents in Nevada.
We Can Help
Whether you were injured as a passenger in the Uber or Lyft car, got in a collision with Uber or Lyft motor vehicle, or if you were a pedestrian and got injured by an Uber or Lyft driver, you want to submit a claim and get compensated for your expenses. Your past and sometimes future medical bills, auto repairs (in case of cars collision), lost wages and your pain and sufferings could be covered.
Our office handles ride-sharing car accidents all the time. If you got injured in an accident that involves a ride-sharing company driver, call us at 702-432-1000.
The initial consultation is always free.
We take all personal injury cases on contingency basis, which means – you don't have to pay until we get you money.
Last updated on January 14, 2018.
Note: We are planning to update this page with the new legal information about Uber and Lyft in Las Vegas as soon as it becomes available to us. If you didn't find what you were looking for, come back soon.
Related Articles