How Uber Passengers Covered by Insurance
in Las Vegas
---
Uber / Lyft Passengers in Vegas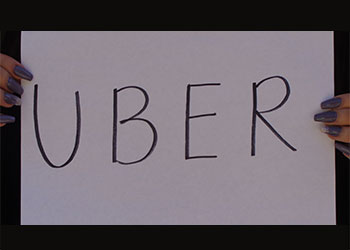 If you are a passenger injured in an Uber or Lyft accident, call us at 702-432-1000 to discuss your case. We helped numerous Uber and Lyft accident victims to get their fair compensation.
Uber or Lyft: Insurance Coverage for Passengers
This question constantly comes up. Clients ask us, "Are passengers insured with Uber and Lyft? " Or, "In case of an accident, does Uber or Lyft insurance cover its passengers?"
The short answer is, yes. Passengers are covered by Uber or Lyft insurance, and in Nevada, passengers of car accidents can collect 100% of their submitted claim from any driver, who is at fault.
Still, there are quite a few factors to consider, when claimants are the passengers.
Insurance Coverage Limit
In general, the insurance coverage limit plays a very important role in getting compensated for your medical bills (past and future bills), pain and suffering, lost wages, and property damages.
The insurance coverage limit for Uber is one million dollars per accident and for Lyft is one and a half million dollars per accident. In addition, Uber, and Lyft, have one and a half million in Uninsured and Underinsured motorist coverage per accident. So, there is money available to compensate passengers who got injured in an Uber or Lyft accident for most kinds of injuries.
Number of Passengers in an Accident - Las Vegas
The number of passengers injured in Uber / Lyft Accident is another important factor to consider. Each claimant takes their share of the policy, and this is true, with Uber, Lyft or any other ride-sharing company. The good part is that in cases with multiple passengers there are also multiple witnesses and this make a case stronger.
Modified Comparative Negligence - Las Vegas
Nevada is a modified comparative negligence state. This, basically, means that the plaintiff can only collect compensation from all other at-fault parties, if the plaintiff was less than 51% percent responsible for the accident. However, as a rule, passengers are not the cause of car accidents. This is why in nearly all cases, passengers are considered negligent FREE and are entitled to 100% of recovery from any of the responsible drivers. Thus, if you were a passenger or one of the passengers in an Uber or Lyft accident, the rules of modified comparative negligence don't apply to your insurance claim.
Call us at 702-432-1000 if you need more information.
Type of Ride-sharing Service
Many people ask, if being a passenger in UberX or UberPool, or, consequently, Lyft or Lyft Line can affect the accident injury claim. The answer is, no. The type of service you selected for your ride, whether it is a luxury high-end vehicle, a regular car or a van, does change the nature of the claim.
Who Submits the Claim?
The best way to submit a claim is to hire a car accident attorney who has experience handling Uber or Lyft accident claims and who knows what to expect and how to speed up the process. All of the paperwork and proof must be submitted to Uber or Lyft insurance company in a timely and very well organized manner. Insurance companies don't like disorganized claimants and may reduce their compensation, if they sense confusion on the claimant's part.
Should Multiple Victims Use the Same Attorney?
They don't have to. In cases, when multiple passengers are involved in an accident, the benefit of using the same attorney is that all claims are ready to be submitted at the same time and you don't have to wait until other victims and their attorneys are ready to submit their claims. Generally, the process is more efficient and cases, often, are settled faster when one attorney is involved.
Can I Submit a Claim Without an Attorney?
Yes. In Las Vegas, a person does not need an attorney to submit a claim to insurance company after an Uber or Lyft accident, but having an attorney is highly recommended. Attorneys have experience in handling personal injury accident claims and know how to fight multinational corporations.
Time Limitations in Nevada
Under Nevada law, you typically have two (2) years from the date of the accident to file your claim.
Las Vegas Visitors as Uber Passengers
If the accident took place in Las Vegas, the claim must originate in Nevada. A visitor can receive medical treatment in their home city or state and still get compensated for medical bills and other damages. Our office handles many claims for clients who are NOT Las Vegas residents and got in an accident in Las Vegas while riding Uber or Lyft car.
Foreigners as Uber Passengers
If you are a foreign national injured in Uber or Lyft accident in Las Vegas, the treatment you receive in the US hospital, most likely, will be compensated. Receiving compensation for medical treatment prescribed outside the United States, plus lost wages, pain and sufferings, and other damages, could be very challenging, because the medical cost in different countries is different and recommended medical procedures are different too.
We Can Help
Our office handles Uber and Lyft accidents all the time. We provide home and hospital visits. Our experience dealing with Uber or Lyft insurance companies is positive. Confidentiality agreements do not allow us disclose the compensation amounts, but overall, our clients are happy with the results.
To speak with an Uber accident lawyer / Lyft accident lawyer, call us at 702-432-1000 or visit our office in downtown Las Vegas at 515 S. 7th Street. Walk-ins are welcome.
We work on a contingency basis, which means that you don't have to pay a cent until we win your case.
We serve clients in Las Vegas, Henderson, Summerlin, North Las Vegas and the surrounding area of Nevada.
Last updated on January 3, 2018.
Related Articles