Rear End Collision Injuries in Las Vegas, Nevada
---
Rear End Collision Accidents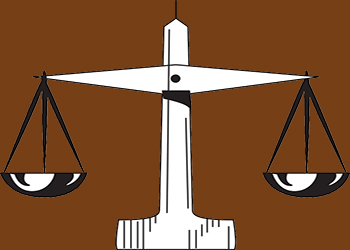 If you have been injured during a rear end vehicle collision, you need a skilled attorney to aggressively seek compensation for your injuries and other damages. Call us at 702-432-1000 for a free consultation with a rear end collision attorney. Usually, on the phone we can tell you what settlement to expect and what should be done next to receive that settlement.
What is a Rear End Collision?
Most of rear end collision accidents happen when one vehicle crashes into the vehicle in front of it. Rear end collision accidents are one of the most common types of vehicular accidents (28% of all collisions reported in the US). Often they lead to multi-vehicle accidents, and result in serous personal injuries and severe damages to many vehicles.
What Causes Rear End Collision Accidents?
Rear end collision accidents can be caused by several factors. These include:
Distracted driving – use of cellphones, eating, adjusting car settings, putting makeup, etc.
Tailgating – driving too close to the car in front of you
Bad weather conditions – rain, snow and fog can compromise visibility and braking distances
Mechanical problems – car breakdowns, faulty brakes, faulty brake lights, etc.
Negligence and Duty of Care
Most rear end collision accidents are traceable to the negligence of at least one driver. When drivers fail to take all reasonable measures to prevent a foreseeable harm to the other person, they are deemed negligent because they failed to uphold their legal duty of care. When drivers tailgate each other, drive while distracted or drive under the influence or drugs or alcohol, they are clearly not taking all reasonable measures to prevent a foreseeable harm to others.
Who is Liable?
In almost all cases, the driver who strikes the car in front of him/her is the person liable for the rear end accident. This liability stems from the driver's failure to fulfill his/her duty of care.
In cases of rear end collisions involving several cars, typically, the driver of the last car or the last in a chain (the so-called trigger) is the person liable for the multi-vehicle crash.
In rare cases, the rear end collision may be caused by mechanical defects in the car (e.g. brakes) or road defects (e.g. potholes). In these cases the liability of a third party (e.g. car maker, the city) may be invoked.
Comparative Negligence
Nevada is a modified comparative negligence state, which means an injured plaintiff can collect compensation from other at-fault parties as long as the plaintiff was less than 51 percent responsible for the car accident that led to the injuries. That percentage is not always easy to calculate. The jury determines what is the percentage of fault and the settlement is allocated in your case. And if the plaintiff is responsible for 51%, he/she won't be able to recover anything.
What is the Average Rear End Collision Settlement?
Our lawyers are often asked about the average rear end collision settlement. Because each accident is so unique, the concept of average settlement makes little sense and has little to no informative value. Any rear end collision settlement is calculated on the basis of:
Medical bills – past, current and future
Damage to property – car and other belongings
Lost wages – due to the inability to work
Pain, suffering and loss of normal life
You need to include the receipts for your medical treatment and other supporting documentation to come up with the fair amount of your claim.
How About a Rear End Collision Settlement Calculator?
True, some insurance companies are using a rear end collision settlement calculator, but, mostly, only as a guideline. There is nothing simple in a rear end collision settlement calculator – the program looks at over 1,000 of variables to come up with a settlement amount. Most importantly, the insurance adjusters are allowed to deviate from the amount the settlement calculator recommends and, depending on the insurance company, they are given a very wide range.
At Heshmati & Associates, we don't believe in a rear end collision settlement calculator and we don't use it.
We believe that your case is worth what the judge or jury would award the plaintiff. For details or to discuss your situation, call our office and ask to speak with a car accident lawyer.
Challenges to Rear End Collision Settlements
The insurance company may go back and forth many times with offers and counter-offers before your insurance claim is finally settled. Often the outcome depends on how skillful is your car accident lawyer in negotiating the claim.
Most vehicle insurance coverage will pay up to maximum allowed limits for medical bills arising out of a car accident regardless of who was at fault. If the insurance company considers the treatment not necessary or the plaintiff reached the maximum allowed for reimbursement, the insurance will refuse to pay.
Often disputes arise over liability coverage, specifically if the driver or vehicle fits into any special categories included or excluded from liability coverage.
Heshmati & Associates:
Car Accident Lawyers
If you have been involved in a rear end collision accident in Nevada, and especially in Las Vegas, you need to hire a local lawyer who knows how to handle these types of cases. At Heshmati & Associates, we have recovered money to get justice for nearly every type of personal injury, including rear end collision cases. We are very good in negotiating the best possible settlement for our clients.
Fill out the online form on this website and a car accident lawyer will get back to you within 24 hours. Or just call our office at 702-432-1000.
At Heshmati & Associates, we work on contingency basis. There are no fees or costs unless a recovery is obtained for you.
Related Articles