Spinal Cord Injury Lawsuits in Las Vegas, Nevada
---
What is a Spinal Cord Injury?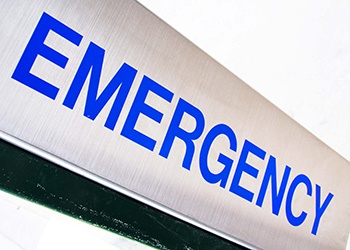 Spinal cord injuries frequently happen from car accidents. A victim of a car accident who has suffered a spinal cord injury has many medical and legal options available to them. These options include rehabilitative surgery and the means of paying for it as well the long term medical needs and pain relieving needs of a victim.
Effects of a Spinal Cord Injury in Car Accidents
The human body was never intended to endure the extreme forces that take place during a car accident. It is the weakest parts of our fragile bodies that break under the blunt force trauma that of an accident. And in many instances, this means our spines.
Types of Spinal Cord Injuries
Spinal cord injuries come in many forms. Our spines are actually a series of well-placed discs that are stacked on top of each other. When a spinal cord injury occurs because of a car accident it is these discs and the areas around them that break.
It is important to remember that a spinal cord injury can happen anywhere along a person's spine. Common injuries occur around the lumbar region, while some of the most dangerous injuries can occur close to the head and neck.
Treatment for spinal cord injuries often depends on where the damage is. Plus a victim of a spinal cord injury can have many damaged areas around their spine.
Car Accidents & Spinal Cord Injury Recovery
A good spinal cord injury lawyer will make sure that their clients get the treatment they need. This treatment can range from some of the following:
Super MRIs
Steroidal Injections
Disc Replacement
Spinal Fusions
The treatment for spinal cord injuries can become extremely expensive very fast. The person who is responsible for the accident and their insurance should pay for these treatments. A good spinal cord injury attorney will fight to make sure the insurance pays for these treatments up to the policy limits.
Spinal Cord Injury Claims in Las Vegas, Nevada
The infrastructure in Las Vegas was designed for a city of cars. But, system of roads and freeways has not kept up with the traffic. With more cars on the road than the system intended more car accidents are likely. With the rise of so many car accidents in Las Vegas, the insurance companies often try to avoid paying when their customers are responsible.
A spinal cord injury claim has to consider not only the immediate pain and suffering of the victim, but also, the long term effects of a necessary surgery and other treatments.
Spinal Cord Injury Compensation
Whenever a serious injury occurs because of someone else's fault there is always the potential of a million dollar settlement.
Many factors must come into play in order to calculate the large settlement amount for a spinal cord injury from a car accident.
Some of these factors include the following:
Policy limits of the responsible insurance
Location and type of injury
Type of treatment
Level of responsibility of the driver
Filing a Spinal Cord Injury Lawsuit
Heshmati & Associates take all spinal cord injury cases on contingency basis. This means if we don't successfully get you money compensation, we don't get paid either. And if we lose your case you don't owe us anything.
Heshmati & Associates:
Attorneys for Spinal Injury
The Law Offices of Heshmati & Associates handled dozens of spinal injury cases in a past.
Call to speak with a spinal injury attorney directly at 702-432-1000.
The attorneys at Heshmati & Associates represent clients in Las Vegas and throughout the surrounding areas of Nevada.
Our phone number is 702-432-1000.
Related Articles