Best Personal Injury Lawyer
in Las Vegas, Nevada
---
Searching for the Best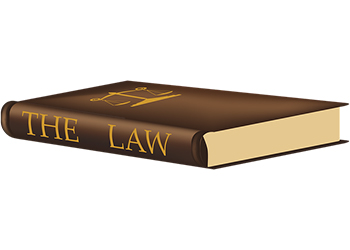 Many clients are asking us, how to find the best personal injury lawyer in Las Vegas, Nevada or how to know if a lawyer is, indeed, the best?
Injury Law:
Specialties And Sub-Specialties
Personal injury law is a specialized area with many specialties (e.g., car accidents, truck and semi-truck accidents, bus accidents, dog bites accidents) and many sub-specialties. Ride-sharing accidents involving Uber or Lyft drivers are a good example of a sub-specialty law that emerged in Nevada only after 2015, when ride-sharing became, finally, allowed on Las Vegas.
Obviously, if you got in an accident in Las Vegas involving Uber or Lyft driver, you don't want to consult a human rights lawyer.
Below are a few helpful hints to help you find the best personal injury lawyer.
Lawyers on Las Vegas TV Commercials and Billboards
Is the personal injury lawyer who runs daily TV commercials or has dozens of billboards in Las Vegas, indeed, the best?
Not necessarily. It is far better to find a trusted person who was in a similar situation and ask how their case was handled. Did their lawyer returned their calls? Kept them informed about their case's progress? Explained any problems or setback of the case? No case is perfect.
At the end of every personal injury case there is a dispersal, which shows every person who got money from the case and why. Did their attorney show the dispersal to them? Explained why these parties got paid? If the answer is no - they didn't have a good lawyer.
Internet Advertisement
Is the lawyer, who appears on the top of every page of Google's search results the best?
No. Appearing on top of every page of Google search is a Paid Advertisement and often means only one thing - the lawyer has a high advertising budget.
That being said, you can find a lot of information on the Internet about Las Vegas personal injury lawyers. You can view a lawyer' photos and profiles, learn about their focus area, their firm philosophy and their approach to negotiating personal injury liability claims.
Is Consultation Free?
Most personal injury lawyers in Las Vegas provide free initial consultations. If a lawyer, who is practicing personal injury law, asking for money for a consultation - you are probably better off calling somebody else.
Best Personal Injury Lawyer:
E-mail Exchange or Phone Calls?
Personal injury law is a complex subject. In order to give you any sound advice, a personal injury lawyer has to do a full analysis of your situation. It is hard to do this over e-mails.
It is much better to call a personal injury lawyer and talk on the phone about your case or make an appointment to meet in person. Most of the time, during a one-on-one consultation, a personal injury lawyer can tell you, if you have a legal claim.
What Questions to Ask?
Ask some very practical questions:
How long do you expect this case to take?
How many cases like mine have you handled?
Did you deal before with this insurance company?
What is the process?
What are the fees that I have to pay?
Will you be handling my personal injury case or another attorney?
Will you be available to answer your questions over the phone or I will communicate only with your paralegals?
Best Personal Injury Lawyer:
Expensive or Cheap?
Is the most expensive lawyer the best?
Not really. The lawyer with a small office can be as good as somebody who is running a flashy law firm. Some lawyers have very low overhead, still making their name in the field, or philosophically against charging a very high fee.
In Nevada, most personal injury lawyers take all cases on a contingency basis, which means - you don't have to pay until the case is settled. Fees should be specified in the contract you sign with your lawyer.
Is Printed Material Practical?
Look at printed materials the attorney gives you on your visit.
Are they useful? Designed to explain you the process and your lawyer role in it? Or, they look more like very expensive advertising?
Having good marketing materials doesn't make a person a good personal injury lawyer.
Will the Best Personal Injury Lawyer Guarantee the Result?
No. No lawyer can guarantee the end result. Each case is unique and no case is perfect. Sometimes, new information becomes available that client didn't mention before (e.g., pre-existing condition, injuries from previous accidents, etc..). This information can affect the settlement and, ultimately, change the outcome of the case.
Good Communication Is the Key
See if you can have a good rapport with your lawyer. Some people feel that hiring a lawyer who is overly aggressive may help their case, but it is simply not true. If the lawyer is very aggressive with you – he or she is also very aggressive with insurance adjusters, other lawyers and judges, and it may produce a lot of bureaucratic backslash for you.
You want to hire a lawyer who has a good working relationship with insurance companies, and if your case goes to trial, with judges.
Changing Attorneys
The best personal injury lawyer will always have an open dialog with you. If you feel that your lawyer doesn't pay enough attention to your injury case or if you are not in the loop, make an appointment and tell your attorney about it.
When it comes to legal representation, not everything is black and white, and sometimes an honest conversation can solve the problem. If, after that discussion you still feel your attorney isn't doing the best job or nobody of working on a case - you can always change your attorney. Read our article, Changing Attorneys in Las Vegas, Nevada.
When changing attorneys, you are still responsible for some miscellaneous expenses (photocopying of documents, FedEx fees, etc..) paid by the attorney.
Heshmati & Associates
Heshmati & Associates Law Offices (H.A.L.O.) is a Las Vegas criminal defense and personal injury law firm.
They represent clients in Las Vegas, North Las Vegas, Henderson, Summerlin and throughout Nevada.
Heshmati & Associates take all personal injury cases on a contingency fee basis, which means - you don't have to pay until the attorney wins your case.
If got injured in an accident and planning to file a lawsuit, call Heshmati & Associates at 702-432-1000 and ask to speak with a personal injury lawyer.
Initial consultation is always free and confidential.
Walk-ins are welcome!
Additional Resources:
Personal Injury Claims
Personal Injury Claims. Proof of amount claimed for personal injury cases. This helpful list of documents is prepared by Legal Information Institute of Cornell University.
Related Articles