Premises Liability and Accidents in Las Vegas Hotels and Casinos
---
Premises Liability Injuries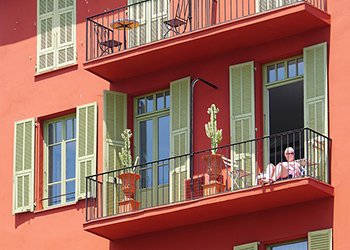 If you have been seriously injured at a Las Vegas hotel, casino or nightclub and if you are planning on suing the owner, call us at 702-432-1000 to speak directly with a premises liability attorney.
Accidents in Las Vegas Hotels
With its countless hotels, resorts, casinos and nightclubs, Las Vegas is a world-renowned entrainment capital. People come to Las Vegas to enjoy themselves in a unique oasis-like city. Although, hotels and resorts strive for the most enjoyable and pleasurable experience, accidents in which guests are injured happen more often than you think.
What is Premises Liability?
When someone is injured in a hotel, a casino, a nightclub or any premise owned by another person, the case is referred to as premises injury and is governed by a body of laws called premises liability. In premises liability, the owner of the land where the injury happened is, under certain circumstances, responsible for injuries suffered by the guest (referred to as invitee in the law jargon).
Duty of Care and Negligence in Premises Liability Cases
The laws of the United States stipulate that people have the legal duty to act in a reasonable way aimed at avoiding injuries to other people (Duty of Care). Las Vegas hotels, resorts, casinos and other venues that entertain the public have a very high obligation under the duty of care. This means that the law requires owners to do every reasonable thing to assure the safety of their guests. Failure to do so can find the owner guilty of negligence. This means that the owner did not do take all reasonable measures to foster the safety of guests. As a result, injuries suffered at the premises can warrant cases of premises liability. Injured guests can engage a lawsuit against the owner and request damages.
Was the Accident Foreseeable?
Premises liability is engaged only when the hotel or casino does not take all the precautions to prevent a reasonably foreseeable harm to the public. For example, if a hotel manager fails to instruct its staff to put a wet floor sign when the floor is being cleaned, he/she did not take all the precautions needed to prevent a reasonably foreseeable harm. He or she is dubbed negligent and is liable in a court of law for the guest's injury.
Do All Premises Injuries Warrant Premises Liability Cases?
No. Injuries suffered at locations in which a clearly displayed warning sign is present do not make the owner liable for your injury. Signs such as "Wet floor", "No Trespassing", "Chair is Broken" or "Warning: Hot Water" usually release the liability of the owner.
Premises Liability Claims
Premises injuries include all accidents that happen to an invitee on a premise owned by another person. In Las Vegas, premises injuries include:
Slips, trips and falls: People can suffer injuries as a result of walking on uneven floors, on wet floors, on floors with holes and cracks and on floor containing hazardous objects such as broken glass.
Swimming pools accidents: Very common in Las Vegas, this type of accidents happens when people inadvertently fall in the pool and or hit its concrete structure. Serious body trauma can result from such accidents.
Burns: When the water in hotel rooms is set to the wrong temperature, guests can suffer first and even second degree burns.
Food poisoning: When guests unknowingly consume foods that were improperly refrigerated, handled, cooked or served, they can be victims of life-threatening illnesses.
Assaults: Although underreported, this type of injury is common in Las Vegas. Unsuspecting tourists can be victims of attacks wherein they are stripped of cash and belongings. They can also be physically assaulted, raped or even killed. These types of assaults can happen anywhere in the hotel including hallways, rooms and parking garages.
Other injuries: These include injuries suffered in hotel room because of an unmarked broken bed or chair, the presence of bed bugs (which can carried to the guest's home), elevator accidents, the fall of unrestrained TV, etc..
It is important to know that the term premises is not limited to the inside area of the hotel or casino. Under premises liability law, it includes airport bus shuttles and parking lots operated by the said hotel or casino.
What to Do If You Were Injured
In the case of premises injuries, the principle of "time is of the essence" is very true. This means that you need to take action as soon as you are injured. The longer you wait, the more likely your liability claim will be denied.
Assuming that your injuries are not life threatening (in which case you need to focus on getting emergency medical care), the first thing to do is to document the circumstances, time and place of the accident.
You also need to accurately document your injuries (photo and videos are very effective). Documenting the names and contact information of any potential witness is a very good idea.
Next, you need to contact the hotel/casino manager, preferably before leaving the scene of the accident. Make sure that the manager writes a report about the accident. If possible, ask for the name of the hotel insurance company.
Premises Liability Lawsuits
Cases of premises liability can have hard to fight on your own. Most hotels and casinos have their own big teams of attorneys and legal advisers and can easily dismiss your claim, if you are not familiar with the intricate details of premises liability.
You need to hire a good premises liability attorney who will make sure your rights are protected and you are compensated for you medical bills, lost wages, pain and suffering, disability and loss of quality of life.
Premises Liability Attorney Can Help
The premises liability attorney from Heshmati & Associates can help with all types of injuries from the simple soft tissue injuries to the most serious ones.
Guests often find themselves alone in hotel hallways, with only surveillance cameras at work. For instance, guests that did not properly close the doors of their rooms can be the victims of an opportunistic intruder. If you have been assaulted or raped in a hotel room, call us immediately at 702-432-1000 to speak with a premises liability attorney directly.
We work with clients in Las Vegas and throughout Nevada.
Our clients include American and international tourists as well as local Las Vegas residents.
All of our premises liability lawsuits are taken on a contingency basis. You pay us only when we win your case.
Additional Resources
Related Articles