Disorderly Conduct and Tourist Arrests in Las Vegas, Nevada
---
Disorderly Conduct Charges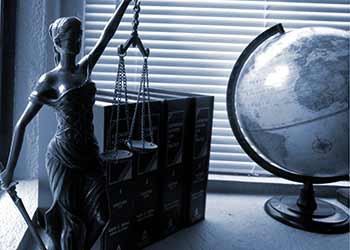 In Las Vegas, disorderly conduct is one of the most common of criminal offenses.
Although the charge of disorderly conduct does not usually carry a severe penalty, it is still considered a criminal offense. This means it still requires a court appearance and has the potential to smear a clean criminal record.
If you got arrested for disorderly conduct in Las Vegas, call our office at 702-432-1000 and ask to speak with a criminal defense attorney.
Where People Get Arrested?
The most common places where visitors are cited with disorderly conduct in Las Vegas are casinos, bars, nightclubs, pool parties, on the Strip, and even at protest marches or rallies.
Even though alcohol is plentiful on the Las Vegas Strip, a visitor can be charged with disorderly conduct for being drunk in public.
Disorderly Conduct Examples
Drunken brawls at bars and on the street, are very common way to get charged with disorderly conduct. Furthermore, arguing with police, loitering in restricted areas, or behaving in other disruptive ways can lead to an arrest for disorderly conduct.
Additional Charges
In many cases, the police will charge disorderly conduct with an additional charge or the police will charge disorderly conduct instead of another charge. For example, a drunken brawl will often draw the attention of security and police. When the police arrive, they can decide to charge the participants with battery or disorderly conduct or even both.
The Las Vegas police are given a certain amount of discretion for deciding what to charge a person with. Some informal factors that they consider are a) the amount of cooperation that the parties involved provide, b) the amount of respect the officers perceive, and c) the levels of intoxication of the parties.
Is Disorderly Conduct a Criminal Offense?
Many people ask us, "Is a disorderly conduct is a criminal charge?"
Yes. In Nevada, disorderly conduct or disturbing public peace is a crime.
Can Bystanders Be Arrested?
Yes. In many cases, bystanders are also charged with disorderly conduct simply because the police do not have the time to discern, who is responsible and for what. If you are a bystander arrested for disorderly conduct, give us a call at 702-432-1000 to discuss your case.
Is a Disorderly Conduct a Misdemeanor?
Yes. Under Nevada law, a disorderly conduct charge is a misdemeanor and like most misdemeanor charges can carry up to six months in jail and/or up to $1,000 in fines. However, these consequences are usually not imposed.
There are some exceptions. If you got arrested at McCarran International airport in Las Vegas or another Nevada airport for disorderly conduct on an airplane, you may face potential federal criminal penalties and a civil fine in amount of up to $25,000.
Disorderly Conduct - 1st, 2nd, 3rd Degree
There is no difference in term of punishment for disorderly conduct whether you got arrested for a 1st, 2nd, or 3rd time. The same misdemeanor penalties apply to each charge. However, if a companion charge is involved, the penalties may be very different.
Each case a different and we need to know the specifics of your arrest to explain to you the charges you are facing. Call us at 702-432-1000 with any questions you may have.
The initial consultation is always free.
Disorderly Conduct Ticket
Typically, the police officer gives a ticket or a citation to a person, who was disturbing peace or for disorderly conduct. We have seen cases when a large group was partying and behaving in public inappropriately and each member of the group received a citation for disorderly conduct.
Arrests for disorderly conduct are common when alcohol is involved. Companion charges of battery on an officer or interfering with an officer's duties are also more common with alcohol.
Plea Bargains
Another common question, "I was arrested for a disorderly conduct. Should I enter a plea?"
Our advice is - consult a criminal defense attorney before you decide entering a plea for a disorderly conduct.
In many cases, the criminal defense attorney can reduce the penalties involved or dismiss the charges all together. It is always better to seek a dismissal, than to have a conviction on your record, because this conviction could prevent you from getting a job and rent an apartment.
We Can Help
Because you were charged, it doesn't mean you will be convicted. Many charges can be negotiated and even dismissed. Often it boils down to the quality of your legal representation.
Our office routinely resolves disorderly conduct charges. In many cases, if the client has no prior conviction, we can waive the client's presence for most or all of the case. This also means that you don't have to fly back to Las Vegas for the hearing.
Whether you are an out-of-state visitor or a foreign national, if you got a citation for disorderly conduct in Las Vegas or in Clark County, give us a call at 702-432-1000.
Our law firm offers record sealing services.
If you were arrested in Nevada, a record sealing process must be originated in Nevada.
The office of Heshmati & Associates is in downtown Las Vegas at 515 S. 7th Street.
Walk-ins are welcome!
Initial consultations are always free.
Payment plans are available.