Solicitation or Prostitution Charges in Las Vegas
---
What is Solicitation?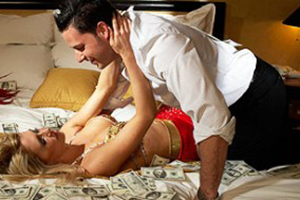 In Nevada, solicitation is often synonymous with prostitution and prostitution is trading money, goods, or services for a sexual act.
If you have been arrested for prostitution or solicitation of prostitution in Las Vegas, Henderson, North Las Vegas, Summerlin, Boulder City or Clark County, call us at 702-432-1000 to discuss your case. We provide free consultations!
Is Prostitution Legal in Nevada?
It depends where. Prostitution is allowed in many Nevada counties, just right outside of Las Vegas (e.g., Nye County, Pahrump), but only in licensed brothels or house of prostitution.
Is Prostitution Legal in Las Vegas?
No. Prostitution is illegal in Las Vegas and in Clark County, even though a brief review of Las Vegas billboards, magazines, newspapers or ads for Las Vegas Strip Shows would have you believe the contrary. Working in Las Vegas as a prostitute, soliciting a prostitute or pandering is a violation of Nevada law NRS 201.354.
Below are the excerpts from Nevada Revised Statutes NRS 201.354 that explain the laws of prostitution and solicitation of prostitution in Las Vegas and the rest of Nevada.
"Engaging in prostitution or solicitation for prostitution: Penalty; exception.

It is unlawful for any person to engage in prostitution or solicitation therefor, except in a licensed house of prostitution.
Except as otherwise provided in subsection 3, a person who violates subsection 1 is guilty of a misdemeanor. Because Clark County does not allow for licensed houses of prostitution, and Las Vegas is in Clark County, all solicitation, pandering, and prostitution in Las Vegas is illegal."
A person who violates subsection 1 by soliciting a child for prostitution is guilty of a ... Category E felony for 1st offense, Category D felony for 2nd offence, Category C felony without probation for 3rd or subsequent offense."
Penalty / Sentencing
Prostitution or solicitation of prostitution is categorized as a misdemeanor in Las Vegas and Clark County.
Penalty for Solicitation of Prostitution
| Category | Penalties |
| --- | --- |
| Misdemeanor | Up to 6 months in jail, up to $1,000 in fines and one-day AIDS Awareness class |
Penalty If Minor Involved
The charges become a Category E felony if a minor is involved. The Category E felony carries the penalty of up to 4 years in Nevada State Prison, and up to $5,000 in fines.
Defending Prostitution Charges
The majority of first offense prostitution or solicitation of prostitution charges can be negotiated to a lesser charge or, sometimes, completely dismissed.
If this is not your first offense, a good solicitation attorney still may get the charges reduced and avoid tainting your record further.
For more information, or to make an appointment to speak with the solicitation attorney directly, call us at 702-432-1000.
We understand that your reputation and privacy are very important to you and we will do everything in our power to protect it.
Entrapment: Definition
In simple words, entrapment means, "I was provoked! I really, really, really didn't want to do it."
Entrapment occurs when an undercover police officer goads an individual into agreeing to exchange sexual favors for money, drugs, or other items of significance.
Legal Defenses of Entrapment
To use the entrapment defense you need to show proof that the government agent indeed provoked you - videos, sound recordings, text messages. Without this proof, the entrapment defense hardly ever works because the government attorney can always say that you had a propensity to commit this crime anyway.
Entrapment defense is hard to win for defendants with prior convictions or with a known history of extramarital affairs.
In our opinion, the entrapment defense only looks good on TV, but in a real life there are much better strategies that could be used to defend you.
To learn more about the entrapment defense and whether it is applicable in your case, call us at 702-432-1000.
We are discreet. We communicate with you however you choose: by e-mail, phone or text. Whatever you prefer we will accommodate you.
Prostitution Sting - Definition
In Las Vegas, it is common for the police to stage prostitution sting operation involving female officers posing as prostitutes at major casinos for the sole purpose of catching those in search of sexual acts, in exchange for something of monetary value. A person who would normally not engage in solicitation, may be persuaded in a moment of weakness and fall victim to an overly aggressive and very attractive undercover law enforcement agent. These sting officers usual target intoxicated persons whose judgment may be clouded.
Male officers are also active participants in sting operations in Las Vegas. They pose as "Johns" with the goal to catch escort services, strip clubs, and the like, covering up the prostitution business.
And, so you would know, the Las Vegas police conduct prostitution sting operations ALL THE TIME.
Backpage Sting Operation
The Mobile Police Department Narcotics / Vice Unit also regularly runs sting operations online in many classified ads sites. The adult section of backpage.com was closed down in January of 2017, but other sites still exist and regularly monitored by vice detectives and agents.
Just as they would on the Las Vegas Strip and other physical locations throughout the city, undercover police officers are searching for persons who initiate contact on the Internet in order to sell sex or buy sex in exchange for money, drugs or other services.
But unlike in a typical sting at a physical location, the evidence that is required for a conviction for these types of cases, may partially or even wholly exist digitally (e-mail exchange). Proving identification may also be a strong barrier for a conviction.
Contact a Solicitation Attorney
If you are facing prostitution, solicitation of prostitution or other related to prostitution charges in Las Vegas, call the office of Heshmati & Associates at 702-432-1000 and learn about your legal rights and legal options.
We serve clients in Las Vegas and throughout Nevada.
We also represent many tourists who got arrested on solicitation charges while visiting Las Vegas. If it is your first offense, you don't have to fly back to be present in front of the judge during hearing. The attorney may waive your presence.
Our fees are reasonable.
Payment plans are available.
Walk-ins are welcome.
Related Articles