Escort Service in Las Vegas, Nevada
---
"Escort Service" and "Escort Girls" - Definition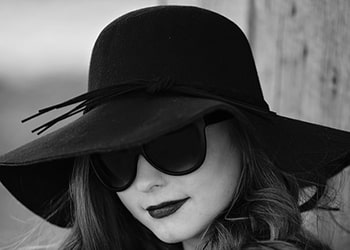 According to Clark County Muni Code 8.32.020, an "escort" is "a person who is held out to the public to be available for hire and who…offers for monetary consideration to consort, or accompany, another or others to or about social affairs, entertainments or places of amusement or within any place of public resort or within any private quarters."
Escort Services as a Regulated Industry
Like all businesses in Nevada, "Escort services" are highly regulated. Escort services or so called "call girl companies" are required to have a business license and each escort must have a Sheriff's Card (also known as a Work Card).
In addition, Escort Service Company must have a fixed business location, pay a license fee and provide each client a written contract, clearly stating:
The type of services to be performed,
The length of time such services shall be performed,
The total amount of money services shall cost, and
Any special terms or conditions relating to the services.
It is legal in Las Vegas to hire an escort service to accompany a man (or a women) to a social function, such as a cocktail party or a business dinner, but paying for SEX or sexual relations is illegal.
Escort Service vs. Prostitution
The moment the word "SEX" is mentioned, the client is crossing that fine line between hiring an escort and hiring a prostitute and everything what happens after that - becomes illegal.
Hiring a prostitute is illegal in Las Vegas and Clark County. The contract the client signs with the Escort Service Company should also clearly specify that.
Q & A: Criminal Defense Attorney Explains
Recently, we received an e-mail asking the following question, "Is it legal in Las Vegas to have sex with an escort girl in your hotel room?"
The answer to this question is, "It is NOT legal. It is a crime."
You cannot legally pay an escort for sex. Paying for sex is solicitation of prostitution.
Looking at Las Vegas advertisements - magazines, hand flyers, billboards, taxi advertisements - one may think that prostitution in Las Vegas is legal, but that is just uninformed thinking. Solicitation of prostitution is illegal in Las Vegas and Clark County.
If you are facing a solicitation or prostitution charges in Las Vegas, call Heshmati & Associates at 702-432-1000. We are here to help. Each case is different, and you need to hire an attorney who has experience handling solicitation of prostitution charges in Nevada.
The initial consultation is free.
Is It Illegal to Text an Escort?
Simply texting an escort (or any individual) is not illegal. Soliciting an escort for sex and using text messaging for that is illegal. The language that is used and the context behind the conversation is what makes the difference between legal and illegal.
In addition, texts or SMS messages can be used as evidence and admissible in court.
Penalties
Prostitution charge is usually a misdemeanor, punishable with up to 6 months in jail and fine up to $1,000. When a minor is involved, prostitution charge becomes a felony, punishable by years in prison.
NRS 201.320 statute covers solicitation and prostitution laws in the State of Nevada.
Bear in mind, that prostitution has been legalized and is allowed in the town of Pahrump located in Nye County, Nevada, approximately 40 miles away.
How the Criminal Defense Attorney Can Help
Whether you have been accused of prostitution in Las Vegas or you are being investigated, you need to have an experienced Las Vegas criminal defense attorney to protect your rights. We invite you to call Heshmati & Associates at 702-432-1000 to discuss your case. The criminal defense attorney will look into the details of your arrest to see if your constitutional rights were violated; he will explain what may happen next and what your legal options are.
Heshmati & Associates represent clients in Las Vegas, Henderson, North Las Vegas, Summerlin South, Boulder City, Clark County and the rest of Nevada.
Walk-ins are welcome.
Initial consultation is free.
Payment plans are available.
Important Note: Attorneys at Heshmati & Associates are very discrete and will communicate with your via e-mail or text messages, if you don't want to receive telephone calls or standard mail.
Last updated on January 5, 2018.