Las Vegas Child Injury Lawyer Explains the Laws and Regulations in Nevada
---
Injuries to Children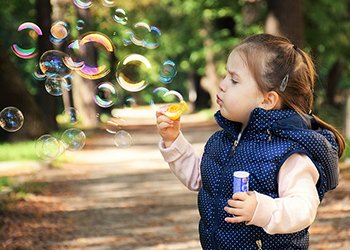 Having a child injured in an accident is any parent's worst nightmare.
If you think negligence was involved in an accident that injured your child and you are planning to file a lawsuit, call Heshmati & Associates at 702-432-1000 to speak with a child injury lawyer.
Initial consultations are always free.
What Causes Child Injuries?
The most common causes of child injuries include:
Road traffic accidents (DUI accidents, reckless driving accidents, car accidents where child was a passenger, pedestrian accidents, bicyclist accidents, bus accidents)
Negligence at school (unsanitary school conditions, tripping and falling over an object, malfunctioning playground equipment, sports-related injuries, bullying)
Defective products (unsafe toys, child car seats, fireworks, food hazards)
Swimming pools
Dog bite accidents
Child Injury Claims
In many ways a child's accident claim is very similar to the adult's personal injury claims – your child injury lawyer has to prove that the negligence of another party caused the accident, connect that negligence to the victim, determine the damages and file a claim to get monetary compensation for all medical bills, future medical bills and pain / suffering.
However, there are three (3) things that make a child accident claim different:
Child (under the age of 18) cannot file a lawsuit. The child's parent, both parents or a guardian must file a lawsuit on behalf of a child.
A trust account with a bank must be created to deposit the settlement money for the child to receive when the child turns 18.
In some cases, the lawyer must establish the amount of a long-term care (aka Life Care Plan) that maybe necessary to take care of the child injury.
Settlements and Child Brain Injury Trust
Many people ask us to explain what a "child brain injury trust" is and why a "child brain injury trust" is necessary.
In Nevada, the law states that Minor Trust Accounts must be created to hold settlement money for all child injuries, not only child brain injury. When a child injury claim settles, a judge must approve the settlement before money can be disbursed. This is to ensure that the child's best interests are being met.
The money that the child receives must go into a trust account at a reputable bank and must stay in the trust account until the child turns 18 years old. The parents of the child can be trustees over the bank account but the parents are not allowed to withdraw money from the account. This is to insure the money is available for the child when he/she becomes an adult.
The Long-Term Effect of an Injury and Life Care Plans
With many injuries to a child, some of the injury may not be quickly spotted. In fact, the worst injuries the child could sustain may easily be recognized much later in life. What is important - some injuries may require complex life care plans.
It can be challenging to determine the long-term effect of injuries and future medical expenses. Often the child injury lawyer brings expert witnesses (doctors, psychologists, economists, and other specialists) to testify and help to determine future damages and future cost.
Child Injury and Class Action Lawsuits
It is important to note, that your child's case (especially when unsafe products are involved) may be one of many similar cases that are occurring across the nation.
If you think it is applied to your child injury, call us at 702-432-1000 and our child injury lawyer will research the facts of your case and find out if your case is part of series of class action lawsuits.
There are state class actions and federal class actions and even if your case could be included in a class action, it doesn't mean that it has to be. But, from a legal point of view, if there are other cases like yours that are happening around the country or in Nevada, there are some legal rules that may apply and the strategy of the case definitely changes.
Could the Accident Be Prevented?
In the most cases, the law takes into account that the victim is a child who should not be responsible. The adults who could prevent the injury of a child are usually held accountable.
Under Nevada law, first, the courts look at what kind of activity the child was engaged in during the accident and whether it was the kind of activity that is typical for a child of that age. Second, the courts would also look whether the child has some special training or experience in the activity that caused their injury. And third, could the defendant foresee the kind of injury that the child sustained?
Child Injury and Statute of Limitation in Nevada
The statute of limitations in Nevada requires all personal injury claims to be filed within 2 years of the date the injury occurred. This includes all child injury cases.
How Child Injury Lawyer Can Help
The child injury lawyer at Heshmati & Associates will make every possible effort to accommodate the child's best interest and bring the trauma of a lawsuit to a minimum. We do anything in our power to reduce the number of court appearances, physical examinations by doctors, and anything else that may create a negative experience for the child.
The attorneys at Heshmati & Associates take all child injury cases on contingency basis, which means – you don't have to pay until we get you money with a settlement or verdict at trial.
If you have questions or looking for more information, call us at 702-432-1000 to discuss your case or fill out an online form and schedule an appointment with a child injury attorney. Initial consultation is free.
Our clients live in Las Vegas, Henderson, North Las Vegas, Summerlin South, Boulder City, Clark County and throughout the surrounding areas of Nevada. We also represent many tourists on vacation in Las Vegas.
Related Articles