Bus Accident Claims in Las Vegas
---
Bus Accident Litigations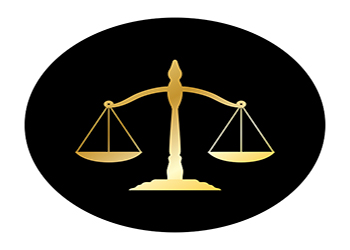 If you have been a victim of a bus accident in Las Vegas and are planning to file a lawsuit, call us at 702-432-1000 to speak with a bus accident lawyer directly. We can help you to receive fair compensation for your injuries and other damages.
What is a Bus Accident?
Bus accidents are a type of traffic collisions in which a bus collides with:
A motor vehicle,
A pedestrian,
A stationary object (such as trees, electric poles, guardrails), or
An animal.
Although bus safety has dramatically improved in recent decades, bus accidents remain relatively common and can cause significant property damage, serious personal injuries and even death.
Car Accidents Vs. Bus Accidents
In traffic accidents involving personal vehicles, liability is often associated with the driver and insurance claims are settled relatively quickly. In the case of bus accidents the situation is very different.
The laws regulating bus accidents are complex and depend on several factors that include:
The company operating the bus,
The location of the accident, and
Where the bus is registered.
Investigation of bus accidents is a lengthy and costly process and requires an extensive understanding of the local, state and federal laws.
Bus Accidents Are Common
Las Vegas attracts millions of visitors every year. Tourists from the across the US and the world converge to this entertainment capital to enjoy themselves. Las Vegas visitors do not usually rent personal cars. Instead, they prefer using buses and other means of mass transportation to move around the city. Furthermore, the thriving bus tour business provides a steady flow of tourists in and out of Las Vegas. As a result, bus traffic in Las Vegas is usually high, and so are bus accidents.
Who Is Responsible for Collecting Evidence?
Unlike personal accidents where the driver is, typically, in charge of collecting evidence and filing claims for the insurance company, cases involving bus accidents are quickly taken over by staff representing the company operating the bus.
When the bus company responsible for the accident performs its own investigation, situations of conflict of interest can arise whereby the company will try to minimize and even release its liability from the accident. Without an experienced bus accident lawyer, it is often very difficult for victims to obtain adequate compensations.
What to Do if Injured in a Bus Accident in Las Vegas
There are three important steps to follow when you have been injured in a bus accident in Las Vegas.
First, try to collect as much accurate information and as much evidence as possible about the accident. Make sure you accurately record the following information about the crash: exact location, date, time, bus description (number, operating company, route, etc.) and circumstances of the accident.
Second, document in details your personal injuries. Record pain levels and location, sources of bleeding, take pictures and record videos.
Third, contact a bus accident lawyer who has experience handling similar claims in Las Vegas.
We invite your to call us at 702-432-1000 to discuss your case. Do not rely on the bus company investigators to "take care of everything".
Statute of Limitations for Bus Accident Claims
Because bus accidents are subject to a statute of limitation, your claim may be denied if you wait too long. If you got injured in a bus accident in Las Vegas, you need to speak with a bus accident lawyer to find out how your legal rights can be protected as soon as possible, so that the time period to file a claim does not run out. With very rare exceptions, the statute of limitations for personal injury claims in Nevada is two (2) years.
Who is Liable?
Establishing liability is the most challenging part in a bus accident. Not only there are several parties that can possibly be at fault, certain accident cases can have multiple liable parties. This includes:
Bus drivers,
Managers/supervisors at the bus company,
The bus company itself,
The manufacturer of the bus,
Bus maintenance company,
Third party negligent drivers, and
City government can also be liable when public buses are involved.
Duty of Care in Bus Accident Cases
The laws of the United States stipulate that all people have the legal duty to act in a reasonable way aimed at avoiding injuries to other people. This legal duty known as the "duty of care" means that if someone fails to reasonably prevent injuries to others, he or she may be liable for any resulting damage or injuries.
The duty of care applies to all motor collision cases, including bus accidents. If, for example, a bus driver causes the bus to crash because he was using his cellphone while driving, injured passengers have the right to sue the driver, even though he did not intend to cause injuries to the passengers. In this case, by using his cellphone while driving, the bus driver has breached the duty of care.
Further, compared to drivers of personal vehicles, bus drivers are subject to laws that impose additional duties of care. In Nevada, bus companies are considered common carriers and, as a result, are liable for the passenger's injuries, even if the bus company was proven to be "slightly at fault".
Issues and Challenges of Bus Accident Liability Claims
Litigating a bus accident is challenging for several reasons.
Because of their height, buses are inherently dangerous and at increased risk of tip-over and rollover. These types of accidents are more difficult to litigate in court.
Most buses do not have safety restrain systems, such as seat belts, that would reduce passenger injuries. Because this is the current industry standard, it is difficult to litigate against in court.
Several bus accidents are caused by a third-party motor vehicle. In that case, the injured passenger has to obtain the information of the third-party driver and file a claim with his/her insurance. This is often difficult as bus passengers usually rely on the bus company to take care of the whole accident.
Even when the bus driver is found at fault in accident, filing a claim can be very challenging because of the complicated laws and the heavy bureaucracy that bus companies (private or public) have put in place. When the accident involves a public bus (such as a school bus or a city transit bus), the problem becomes particularly complicated as the passenger has to file a claim against a government body.
Cap on Damages
If the Clark County government is operating the vehicle - there is usually a $100,000 cap on damages per bus accident. However, the "public" buses (e.g., the CAT bus) are operated by private entities and are required to carry commercial policies, much are like taxis and other transport businesses. The commercial policy in Las Vegas can cover over a $1,000,000 per bus accident.
Bus Accident Statistics
According to the National Highway Traffic Safety Administration (NHTSA), bus accidents are responsible for about three hundred fatalities every year. In the past years, several bus crashed have been reported on the I-15 (the main freeway leading in and out of Las Vegas). Accidents are relatively common in downtown Las Vegas, especially near bus stops.
On April 17th, 2016 a serious crash involving an RTC bus took place in east Las Vegas and resulted in several people being seriously injured. One month earlier, at least 13 people were injured in another bus accident at the northbound US 95. The accident involved a personal car and a passenger bus operated by a local tour company.
Bus Accident Lawyer Can Help
If you have been in a bus accident, you need to contact a bus accident lawyer immediately. At Heshmati & Associates, we have a long-standing experience with bus accident claims. We will make sure that all the legal requirements are taken care of on a timely manner and that your case and claims are aggressively defended in court. To speak with a bus accident lawyer call us at 702-432-1000.
All of our bus accident claims are taken on a contingency basis. This means that you don't have to pay us unless we win your case.
Our clients live in Las Vegas, Henderson, Summerlin and North Las Vegas and throughout the surrounding areas of Nevada. We also serve tourists who are vacationing in Las Vegas.
Related Articles