DUI Bail Bonds - Las Vegas, Nevada
---
DUI Bail Bonds - Las Vegas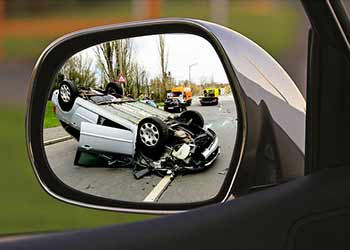 DUI Bonds
Driving under the Influence (DUI), aka Driving while Intoxicated (DWI), is a serious crime in Nevada and the punishment can be harsh. Almost every DUI in Nevada, including Las Vegas, Henderson, North Las Vegas and Summerlin South, has a standard bail amount.
To understand the bail amount for a DUI in Nevada you must first understand the different types of DUI.
There are four types of Driving Under the Influence (DUI) in Nevada.
DUI first offense
DUI second offense
DUI third offense
DUI causing an accident and substantial bodily harm
DUI Bail Bond Amounts
These four types of DUI are different in penalty and bail amount.
DUI first offense and second offense are misdemeanors offenses and have a misdemeanor bail amount. Normally, it is under $5,000.00.
DUI third offense and DUI with substantial bodily harm are felonies and have a felony bail amounts, which is, typically, over $10,000.00.
When you hire a bail bondsman, you can expect to pay 15% of the bail amount. In Nevada, the Department of Insurance sets rates for all bail bond businesses. Lower rates may be available for those who qualify.
The 15% amount is a non-refundable service fee that you pay to the bond agency.
How DUI Bail Works
Planning posting bail for an individual, arrested for DUI?
Here's how the process works.
Contact a licensed bail agency.
Provide the bail agent with the defendant's name and location of incarceration (i.e. jail in which the defendant is being held.) If you don't know at what jail the defendant is held, don't worry. The bail agent has a real-time access to this information.
Pay the bail bond agent 15% of the bond amount.
The defendant is released from custody and must appear at all future court dates.
Choosing a Bail Bondsman
The decision of who to choose as your bail agent is very important. The DUI bail bonds in Nevada can be complex to navigate, if the bail agent doesn't have a good knowledge of each jail's operations.
Lawyers for DUI Cases
If you need help negotiating the amount of your bail, or if you are looking for a lawyer to represent you in court in a DUI case, call us at 702-432-1000. We handle DUI cases all the time.
We represent clients in Clark County, including the cities of Las Vegas, North Las Vegas, Henderson, Boulder City and Mesquite.
Payment plans are availble.
Walk-ins are welcome.
If you are planning to co-sign a bond for a relative or a friend, read our article Co-Signing Bonds in Nevada.
---
Liked this article? Give us a 5 star review! We are on Google, Yelp, Avvo.
Related Articles