Personal Injury Practice Overview
---
Las Vegas Personal Injury Lawyers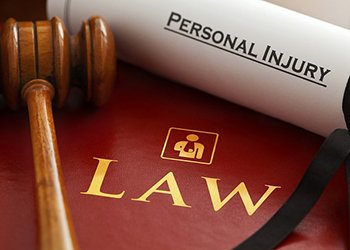 The personal injury lawyers at Heshmati & Associates provide expert legal representation to people who have been physically injured as a result of the negligence or wrongdoing of another.
The goal is to achieve maximum compensation.
Personal Injury and Statute of Limitations
The statute of limitations for personal injury claims in Nevada is generally limited to two (2) years. If you are planning to file a claim against your own insurance and use Uninsured Motorist(UM) coverage, the statute of limitations is six (6) years for the UM claim and still two (2) years for the underlying adverse driver claim.
Fees in Personal Injury Cases
All personal injury work at Heshmati & Associates is charged on a contingency. Meaning if the personal injury lawyer can not settle your case or win at trial, you pay nothing.
Modified Comparative Negligence
Nevada uses the rule of modified comparative negligence which means that the plaintiff can collect compensation from all other at-fault parties as long as the plaintiff was less than 51% percent responsible for the accident.
Areas of Personal Injury
The attorneys at Heshmati & Associates litigate the following types of personal injury cases:
Uber Accidents / Lyft Accidents
Representing victims of Uber, Lift or other ride-sharing services accidents is big part of Heshmati & Associates personal injury practice. The insurance claim process for Lyft or Uber is very different comparing to the regular motor vehicle accidents and you need an attorney who has experience dealing with Uber or Lyft insurance.
If you have been injured in a Uber or Lyft car accident, call us at 702-432-1000 with any questions you may have. We represent drivers and passengers involved in the ride-sharing companies' auto accidents in Las Vegas.
When Multiple Parties Involved
Nevada law allows you to file a lawsuit against some or all of the defendants responsible for the accident. In addition, if multiple victims were involved, under Nevada law all victims who filed a claim must be compensated for damages.
Passenger Injury Claim
In most auto accident cases, passengers are not at fault and can collect in full from anyone.
Heshmati & Associates:
Personal Injury Lawyers
The lawyers at Heshmati & Associates work hard to help people through difficult times.
After a serious auto accident or the death of a loved one, you need knowledgeable and experienced lawyers like Parviz A. Heshmati and Parish D. Heshmati. Both lawyers understand the challenges you and your family face physically, emotionally and financially. Both bring to every client and every case an extensive knowledge of Nevada law and a dedication to getting to every client money and justice.
The personal injury lawyers at Heshmati & Associates represent clients in Las Vegas, Henderson, North Las Vegas, Summerlin South, Boulder City, Laughlin, Mesquite, Clark County and throughout the surrounding areas of Nevada.
Walk-ins are welcome!
If you have been injured or lost a family member in an accident and are planning on filing a lawsuit in Las Vegas, call to speak with a personal injury lawyer directly at 702-432-1000.
The initial consultation is always free.
Last updated on July 26, 2017.