Q & A Session with Las Vegas DUI Attorney
---
What is a DUI attorney?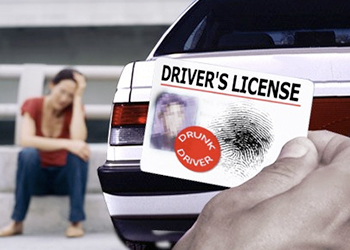 A DUI attorney is a criminal defense attorney who is dedicated to getting the best result for DUI (driving under the influence) clients and DWI (driving while intoxicated) and who handled many of DUI / DWI criminal cases in the past. After all, there is no substitute to the word experience.
On our Case Results page and our Testimonials page you can read about our experience with criminal charges related to DUI.
To speak with DUI attorney directly, call 702-432-1000. The initial consultation is free.
What questions to ask a DUI attorney in Las Vegas, Nevada?
Some of the most important questions to ask your DUI attorney include:
What are the likely DUI consequences?
What is the DUI attorney's experience with DUI charges?
What are the likely DMV consequences?
What are some potential DUI defenses available?
What is the upcoming court procedure?
It is important that you fully understand the risks of trial as well as the potential consequences for taking a plea deal.
If your attorney cannot give you information for the above questions, then you should seriously consider changing attorneys.
How can a DUI lawyer in Las Vegas help?
There are many ways to challenge your DUI / DWI charge. This includes questioning the accuracy of the blood alcohol content (BAC) test, and / or if the arrest was handled correctly by the police.
Some criminal charges can be negotiated and sometimes dismissed.
A good DUI attorney can make the difference with the charge that ends up on your record and the consequences that you may face.
In the Las Vegas Valley there are 6 court systems that your DUI charge can enter. Each one of these systems has its own way of working, with its own procedures. And the DUI law has undergone changes in recent years because of new Supreme Court cases.
A good DUI attorney is familiar with all of these Courts and will take the time to explain to you the procedures that will impact your case.
What can DUI attorney do for you?
And in many instances, a good DUI attorney can reduce your DUI charges and often save your driving privileges.
Living in a place like Las Vegas it is hard to get around without a car, and a good DUI attorney can help you to get your driver's license reinstated. Most importantly, a good DUI attorney will protect you from getting the full list of DUI consequences thrown at you.
Every DUI case is unique. With questions call us at 702-432-1000. We are here to help. You can also read our article "DUI Charges in Las Vegas, Nevada" and learn about DUI laws, penalties, defenses, testing for DUI, DMV Hearing and Demerit Points. The article also covers what happens if a person is arrested for DUI with children in a car. The Hit and Run article explains the DUI traffic-related violations.
What does a DUI attorney cost in Las Vegas, Nevada?
In criminal defense you often get what you pay for. But, sometimes, whether you pay $500 or $5,000 for a DUI, the results can be the same.
Your DUI attorney can significantly increase your chances of getting good results, but the result that you get - is up to the judge.
Heshmati & Associates: Las Vegas DUI Attorneys
DUI attorneys at Heshmati & Associates represented hundreds of clients charged with DUI / DWI in Las Vegas, Nevada. The main office is located in downtown Las Vegas at 515 S. 7 Street, in a walking distance to Las Vegas courts.
All conversations are confidential.
Payment plans are available.
To speak to a DUI defense attorney at Heshmati & Associates directly call at 702-432-1000.
Related Articles