Warrant Search - Las Vegas, Nevada
---
Active Warrant Search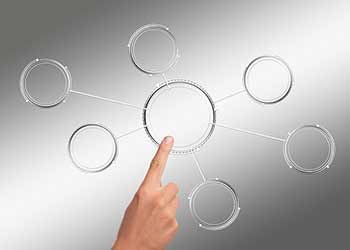 If you need to know if there is an outstanding warrant issued on your name, call our office at 702-432-1000 and we will help you navigate the often confusing task of searching for an active or outstanding warrant.
We don't charge money for this service.
All calls to our office are confidential.
How to Search for a Warrant?
Truth be told, finding if you have an outstanding warrant is not always so simple, mostly, because there is no combined database for ALL outstanding warrants in Nevada or in any other state.
To find an active warrant, you need to perform a search in many different places. Some municipalities update active warrants information every hour and some do it only once a week. You have to call them if you want the latest information. Some municipalities, like North Las Vegas or Boulder City, don't post warrant information online and the only way to confirm an active warrant is to call their Marshals Office.
Lastly, there may be a need of a citywide warrant search (e.g., Las Vegas warrant search or Henderson warrant search) or a county warrant search (e.g., Clark County warrant search).
Free Warrant Search
Many clients ask us, "Is warrant search free?"
Yes, the warrant search is always free.
It is publicly available data.
Even so, there are dozens of websites on the Internet that ask you for money to search for an outstanding warrant, most of them are NOT affiliated with the government, NOT up-to-date, and often provide only partial or incorrect information. Further, some of these websites may look like government websites, but they are not. So, if you are looking for an active warrant, first and foremost make sure you are on the official court website.
Where Are Warrants Published?
Usually, the court that issues a warrant publishes the latest outstanding warrant list. The problem is that most people are not aware of which court has issued the warrant and at what jurisdiction. So, if you remember the location of your arrest or citation, your charges will appear in that jurisdiction.
For example, if the arrest happened in Henderson, the warrant will be issued in Henderson, and the Henderson courts (Municipal court or Justice court) will have your warrant information. Similarly, if the arrest happened in North Las Vegas, the warrant will be issued in North Las Vegas, and the North Las Vegas courts (Municipal court or Justice court) will have your warrant information.
Municipal Vs. Justice Court
The Las Vegas Municipal Court handles all misdemeanors and traffic violation cases that allegedly occurred within the city limits.
The Las Vegas Justice Court hears all other criminal cases. If the criminal charges include felonies or gross misdemeanors, the Justice Court may transfer (or "bound over") the case to Clark County District Court. The charges may be "downgraded" later to more simple charges or misdemeanors and sent back to the Municipal Court.
If you need more information or have any questions, call us at 702-432-1000.
What You Need to Provide
To help us find an active warrant, you may need provide:
First and last name
Date of birth
Case number
Location of the arrest (e.g., Henderson, Las Vegas, North Las Vegas, Boulder City)
Social Security Number (optional)
Not all courts require social security number.
Will Warrants Expire?
No. Active warrants never expire. You need to resolve the issue and then petition the court to remove the active warrant. A criminal defense attorney can help you with this.
Warrants can stay active forever, if not handled properly.
A Good Place to Get Started
• City of Las Vegas Municipal Court Free Warrant Search. This electronic lookup website maintained by the Las Vegas Marshals office is updated almost every hour.
You need to know the first and last name and a social security number of the person to find an active warrant. Or, alternatively, you may click on a letter at the bottom of the screen and get a list of ALL outstanding warrants that start with that letter. You will see each person's photo, their age, date when warrant was issued, description and the bail amount information.
• Henderson Municipal Court Warrant List. This warrant list is for Henderson Municipal Court only. It has each person's name, date of birth, warrant type, and bail amount listed. It is updated every 24 - 48 hours.
• Warrant List for Gross Misdemeanors and Felonies from Henderson Justice Court is updated weekly and provides the person's first and last name, date of birth, warrant type, and bail amount.
• To confirm a warrant in North Las Vegas, you must call the North Las Vegas Municipal Court.
• To confirm a warrant in Boulder City, you must call the Boulder City Municipal Court.
Federal Warrant Search
Federal warrants usually are issued by FBI against somebody who is charged with federal crime. Most of the time, federal warrants are arrest warrants. FBI has a computerized database of all outstanding warrants and ONLY the law enforcement agencies nationwide have access to this database.
We Can Help
Having an outstanding warrant will create many problems in your life. You will have to live looking over your shoulder all the time, knowing that the cops are searching for you.
The best way to handle an outstanding warrant is to resolve the issue right away.
Call us at 702-432-1000 if you need more information.
We provide free consutations.
All calls are confidential.
Payment plans are available to proceed in quashing outstanding warrant.
We serve clients in Las Vegas, Summerlin, North Las Vegas, Henderson and the rest of Nevada.
Related Articles