Burglary Charges in Las Vegas, Nevada
---
Facing Burglary Charges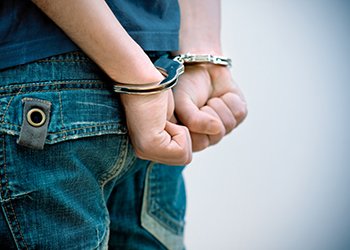 Burglary is a serious theft crime that involves the unlawful entering of another person's property with the intention of committing a crime, most often theft.
Burglary is also referred to as "breaking and entering."
Burglaries do not involve just allegations of breaking into a house. It can also include breaking into a business, a car, a shed, a garage and other dwellings and structures.
Burglary has more elements to be considered including taking items, while invasion of home only requires entering the home unlawfully.
A Las Vegas Attorney for Burglary and Home Invasion
If you are being accused of a burglary or invasion of home in Nevada, you are said to have unlawfully entered the premises of another.
A conviction for burglary could result in years of imprisonment and having a felony conviction on your criminal record.
Contact the attorneys at Heshmati & Associates immediately, if you suspect that you are under investigation for burglary, or if you have already been arrested or charged with any offense related to burglary in Las Vegas.
The attorneys for burglary charges at Heshmati & Associates will aggressively do everything possible between your arrest and official arraignment to have the charges reduced or even dropped.
If formal charges have not yet been filed, having the experienced attorney working on your case as soon as possible will have a major impact on the outcome of the charges filed against.
Burglary Charges: Penalties
NRS 205.067 provides the definition for home invasion. This charge carries with it a minimum incarceration of one year and a maximum incarceration of 10 years.
In addition, a person who has been previously convicted of a burglary or home invasion will not be released on probation or granted a suspension of a sentence.
The NRS goes further to include simply carrying instruments that could be used in a burglary or a home invasion and has reason enough to charge an individual with a crime.
The maximum penalty for burglary is 15 years while the minimum penalty is a gross misdemeanor.
Sentencing can be complicated and stricter if a gun is involved, increasing the punishment by 5 years.
Likewise, if explosives are used during the act, the sentence involves the same possible increase.
Defenses for Burglary Charges
A defense to a burglary charge is that the property is owned by a relative, or someone who has given you a written permission to be on the premises.
If this is a first time burglary offense, you may be able to enter into a program that will lessen the punishment.
Heshmati & Associates:
Las Vegas Attorneys for Burglary
A criminal conviction will dramatically effect your future.
The decision the district attorney makes on whether or not to file formal charges against you will have a lifelong impact on your life. It will effect things like your job, career choices, housing opportunities, education, your children, and your reputation.
The best way to prevent a conviction is to talk to an attorney, free of charge, today, about your situation. Call at 702-432-1000 to speak directly with a criminal defense attorney at Heshmati & Associates.
The initial legal consultation is free.
The attorneys at Heshmati & Associates represent represent clients in Las Vegas and throughout the surrounding areas of Nevada.
Related Articles