Felony Charges in Las Vegas, Nevada.
---
What is a Felony Charge?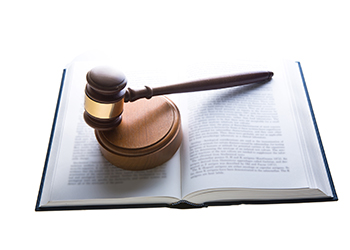 A felony charge is any criminal charge that has a penalty of at least 1 year in prison.
Many felony charges can be negotiated so that there is no prison time, but they are still considered felonies, because if you were found guilty of the charge at trial, you could be sentenced to at least 1 year in prison.
Common examples of felonies include: narcotics / drug possession charges, battery domestic violence, robbery, murder, or crimes that have a high financial cost or theft.
If you are facing felony charges in Las Vegas, call at 702-432-1000 to speak with a criminal defense attorney directly.
Felony as Companion Charge
Felonies may also be companion charges.
You can be charged with 2 or more felonies for the same kind of act. Common examples of companion charges would be: grand larceny, burglaries, conspiracies, and unlawful possession of firearms.
It is important to remember, that for companion felonies the risk of going to trial and losing is greater, because the judge can sentence you for each charge, if found guilty, even though they all came from the same event.
The good news is, if there is a flaw with the underlying charge, then the companion charge may also be defective.
Can Felony Charges be Expunged or Sealed?
Nevada doesn't have record expungement. All felony charges can be sealed, but the amount of time that must pass before a person is eligible for a record seal is based on the type of felony they pled guilty to.
Many felonies can be reduced to misdemeanors.
For more information or if you want to seal your criminal record, read our article "Record Sealing in Nevada".
Classification and Punishment for Felony Charges in Nevada
1. Felony: Category A
Category A felonies are regarded as the highest level of felonies and carry the greatest consequence. These felonies usually involve death or substantial harm to another person but can also include possession of large amounts of drugs, and sex assault.
Categories A felonies, in Nevada, carry a life sentence, with the possibility of parole, and sometimes not.
The death penalty is only possible when the victim dies and only after substantial procedural hurdles.
| Category A Felony | Penalty |
| --- | --- |
| Category A Felony | Death or life in prison; up to $500,000 fine |
2. Felony: Category B
Category B felonies have vast sentencing ranges from as little as 1 year to as great as 20 years.
Examples of Category B Felony include:
Publicly traded securities
Treason
Conspiracy to commit fraud
Murder
| Category B Felony | Penalty |
| --- | --- |
| Category B Felony | 1 - 20 in prison; up to $500,000 fine |
3. Felony: Category C
These felonies carry a maximum of 5 years in prison. These felonies are not as common as Category B felonies or Category D felonies. In many instances a favorable negotiation is possible for Category C felonies.
Examples of Category C Felony include:
Bribery of public officer
Child abuse / neglect
Computer crime
| Category C Felony | Penalty |
| --- | --- |
| Category C Felony | 1 - 10 in prison; up to $100,000 fine |
4. Felony: Category D
Category D felonies include some of the most common types of crimes in Las Vegas.
Forgery involving computers
Offering false evidence
Credit Card Fraud
Category D crimes in Las Vegas carry with them a maximum sentence of 4 years in prison.
Because of the frequency of these charges, a good criminal defense attorney in Las Vegas can successfully negotiate these charges to something more reasonable and, in some instances, even get the charges dismissed. This is especially true in casino marker cases.
| Category D Felony | Penalty |
| --- | --- |
| Category D Felony | 1 - 4 in prison; up to $50,000 fine |
5. Felony: Category E
Category E felonies carry with them a maximum of 4 years in prison.
However, probation is very common for these kinds of felonies. Although Category E felonies are not as serious as the felonies mentioned above, they, often, carry immigration consequences (deportation), and a lose of civil rights.
Examples of Category E Felony include:
Soliciting a child for prostitution
Elections fraud
Violation of campaign contribution limitation
Welfare fraud
Graffiti crimes
| Category E Felony | Penalty |
| --- | --- |
| Category E Felony | 1 - 4 in prison; up to $20,000 fine |
Felony Charges (In Custody)
If the defendant is in custody a 48 hour hearing and a 72 hour hearing will be held to determine whether the defendant can be released and how much the bail bond will be.
After these hearings, if the defendant remains in custody then a preliminary hearing will be held within 14 days of the 72 hour hearing.
The preliminary hearing is very important.
If you or your family member has a preliminary hearing coming up, it is especially important that you find the best felony attorney as soon as possible to represent you.
Preliminary hearings can be very fact intensive and to get the best result your criminal defense attorney will need time to research the facts of the case.
Felony Charges (Out of Custody)
When the defendant is out of jail the court may set an arraignment or a felony court return date weeks or event months in the future.
A good criminal defense attorney can usually waive their client's presence for the arraignment.
After the arraignment, the court will then set a preliminary hearing to determine whether there is probable cause to move the case into district court.
In district court is where a jury trial takes place.
At What Court Would a Felony Trial Be Held in Nevada?
Felony trials are held in the District Court of the County where charges were filed. For example, if the felony charge was filed in the County of Clark, the trial will be held in the Clark County District Court in Las Vegas, at 200 Lewis Ave, Las Vegas, NV 89101.
We Can Help
Negotiating a felony case can be complex and the consequences can be enormous, however, there may be legal and factual defenses available. Finding a good felony defense attorney to represent you is your best option to avoid severe punishment.
Call at 702-432-1000 to schedule a free and confidential consultation either over the phone or in the office.
Attorneys at Heshmati & Associates represent clients in Las Vegas and throughout the surrounding areas of Nevada.
Additional Resources
Related Articles