Filing a Complaint Against the Police - Police Brutality
Las Vegas, Nevada
---
Suing the Police in Las Vegas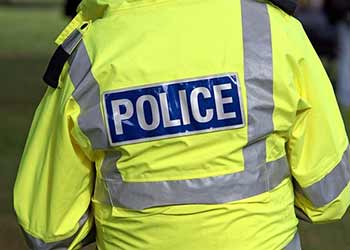 If you are planning to file a complaint against the police for unjustified force, injury, or death as a result of police action or while an arrested person is in custody, call our office at 702-432-1000 to discuss your case.
The initial consultation is free and confidential.
Police Brutality Definition
Police brutality is the use of excessive and/or unnecessary force by police when dealing with civilians. Police brutality cases are cases that involve intentional harm by the police.
Police Brutality Vs. Negligence
It is important to remember that police brutality cases are NOT negligence cases. For instance, if a police officer rear-ends a person on the freeway because the officer was not paying attention, that case is not a police brutality case; it is a police negligence case.
Cap for Government Negligence
When the police cause harm because of negligence then the typical negligence rules for Nevada will control in the case.
The statutory cap for damages in Clark County, Nevada, is 100,000 for government negligence.
Police Brutality Claims Process
There is a special federal law that governs all police brutality cases in every state. This federal law is called USC Statute 1983 and, often, is referred to simply as 1983.
Filing Claims Against the Police
Claims under USC Statute 1983 are filed in Federal Court, because it is a federal law. USC Statute 1983 provides a special framework for suing the government when the police officer is involved. These cases are especially challenging and should only be handled by experienced attorneys.
How Liability Insurance Works When Injury Is Caused by Police
When a person sues the government and the individual police officer for intentional harm, there may or may not be insurance involved. In many instances insurance will not cover intentional acts of a person.
Instead, a victim can expect to recover money damages directly from the government and the individual officer that is involved.
Settlements with the government usually require the approval of a government body. This process can take many months or even years.
The Role of Video Evidence
A lack of evidence is one of the biggest problem a victim can face. Without video evidence or very credible eye witness testimony it is highly unlucky that a victim will recover.
Police officers are accustomed to testifying in court and have a work habit of recording their actions with the public. Without strong evidence to refute an officer's version of events, a victim will have a difficult to prove their case.
Statute of Limitations
The statute of limitations for a USC Statute 1983 claim, follows the statute of limitations for a typical injury case in that State.
In Nevada, the statute of limitations for a USC Statute 1983 claim is two (2) years from the date of injury.
Being Injured During Political Demonstrations and Protests
It is especially difficult for a protester to receive compensation from their injuries. Although it is not so uncommon to get injured during the demonstrations, protests or political rallies, the police have the added protection of being under a stressful situation and, potentially, lacking full knowledge of the events that are unfolding.
Compensations in Police Brutality Cases
The attorney can get monetary compensation for victims. But often, victims truly want to hear an apology. In many cases, victims are more motivated by the desire that lessons were learned and that no one else would go though what they went though.
Many settlements for police brutality do not contain admissions of guilt. However, large settlements can lead to changes in police procedures and practice.
What If the Person Dies or Commits a Suicide While in Custody?
The police have a duty to protect a person that is in their custody. If the police know that a person is suicidal, then they have a duty to try to protect that person from themselves.
These cases can result in large settlements, when handled properly and with the strong supporting documentation. If you need more information, call us at 702-432-1000.
What to Do After the Incident?
Gathering evidence is crucial. Without strong video evidence and eye witnesses testimony it is very hard to present a police brutality claim.
Should I Sue an Individual Officer or a Police Department?
Under USC Statute 1983, a victim will be able to sue the responsible officer directly, as well as the police department.
How to Determine If the Police Officer is Immune?
Qualified immunity is one of the largest hurdles to overcome for a police brutality claim. The various police forces in Nevada have a wide range of powers to detain and investigate members of the public.
Only a strong understanding of the facts and strong evidence can overcome the protections that are afforded officers in the line of duty.
Media Coverage
Media plays an important role in publicizing the police brutality cases. Because of extensive media coverage, police officers today are provided with much better training and procedures how to defuse difficult and potentially dangerous situations. Police officers are required to video tape the events so they could say their part of a story. However, it is important to remember that what media thinks about the case and decision that judge makes in a courtroom could be very different.
We Can Help
Call us at 702-432-1000 if you are planning to file a lawsuit against a police.
Usually, we can tell you on a phone, if you have a valid legal claim to sue the police and how to proceed.
We serve clients in Las Vegas, Summerlin, North Las Vegas, Henderson and the rest of Nevada.
Related Articles