Getting Medical Marijuana Card in Las Vegas, Nevada
---
Medical Marijuana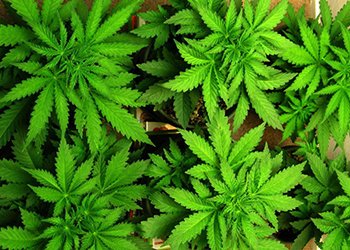 Finally, the law has changed and many states in the country now allow purchasing marijuana (also known as cannabis, hemp, weed, grass, or pot) for medical purpose. You can even legally grow marijuana at your home, if you have the proper permit known as a medical marijuana card. Or you can find a store (often called a medical marijuana dispensary) and buy cookies, candies, and baked goods made with marijuana as well as marijuana pills or smoking dried buds.
Clients often ask us, "How do I get the medical marijuana card?"
New Marijuana Laws for 2017
With the passage of Nevada's Question #2 in the 2016 General Election, the use of recreational marijuana became legal in Nevada effective January 1, 2017. Adults of 21 years and over with a valid United States Government issued ID or international passport will be allowed to purchase from a legal dispensary up to one ounce of marijuana, or up to an eighth of an ounce of marijuana concentrates.
Q: Where can I buy marijuana?
A: At any licensed Recreational Marijuana Dispensaries.
Q: Can I be fired for failing a drug test for marijuana?
A: Yes, Nevada is a right to work state. An employer can still fire you for failing a drug test with marijuana.
Q: Can I take marijuana with me out of Nevada?
A: No, the transportation of marijuana across state lines is not allowed.
Q: Where can I smoke or consume marijuana recreationally?
A: Only on private property.
Q: Can I smoke marijuana at the hotel room?
A: No. The current Nevada marijuana laws do not allow any marijuana consumption inside gaming establishments, which includes hotel rooms inside casinos.
Medical Marijuana Card
In order to legally purchase marijuana from a dispensary you must be enrolled and accepted into the State's medical marijuana registry.
To become a part of the Nevada medical marijuana registry Nevada resident must do the following:
Fill out and file an application with the Department of Human Health and Services
Meet with a doctor
Receive a diagnosis for medical marijuana condition and
Pay the appropriate fees to the State of Nevada
Once all registration steps have been completed successfully the Department of Human Health and Services will send notice to the applicant that they are part of the registry.
The last step is for the individual to go to the Department of Motor Vehicle (DMV) to obtain their medical marijuana card. And you are good to go!
Medical Marijuana & Nevada State Law
Under Nevada law once an individual is part of the medical marijuana registry they are considered a medical marijuana patients and therefore allowed to purchase medical grade marijuana, grow marijuana, and, of course, possess and consume marijuana.
Remember: A medical marijuana card does not protect you from all marijuana related criminal charges. You may still face prosecution for:
DUI Marijuana (Driving Under the Influence of Marijuana)
Possession of marijuana (If the amount possessed is over your alloted medical amount)
Sales of marijuana
Who is Qualified to Get a Medical Marijuana Card?
The majority of people with serious medical conditions qualify for a medical marijuana license in Nevada.
Here is just a partial list:
AIDS
Cancer
Glaucoma
Post-Traumatic Stress Disorder (PTSD)
Persisting muscle spasms
Seizure or epilepsy
Severe nausea
And/or severe pain
Important Note: In order to be accepted into the medical marijuana program you cannot have any drug-related felonies on your record.
Does Medical Marijuana Show Up on an Employer Background Check?
Being a member of the medical marijuana registry does not show up on background checks. The diagnosis for medical marijuana is considered a medical condition therefore you are protected under federal Health Insurance Portability and Accountability Act of 1996 (HIPAA) laws.
Your medical records cannot be accessed by a private employer without your written approval.
Can I Use a Medical Marijuana Card Issued in the Other State?
Yes. The law recently changed and now you can purchase medical marijuana in one of Las Vegas dispensaries with your out-of-state medical marijuana card. All details are described in NRS Rule NRS453ASec364.
What Are Medical Marijuana Dispensaries?
A medical marijuana dispensary is a licensed seller of marijuana. Think of these medical marijuana dispensaries as pharmacies and think of marijuana as your prescription drug.
As a registered patient you are allowed to purchase marijuana from a dispensary just as if you were going into a pharmacy to purchase your medication.
Medical Vs. Regular Marijuana
The main difference between medical grade marijuana and regular marijuana is that medical grade marijuana is grown in a controlled facility monitored by the state. Medical grade marijuana undergoes testing to ensure quality control and is sold with labeling denoting the amount of THC in the product as well as the strain in which the THC was extracted.
How Long Does Medical Marijuana Stay in Your System?
The amount of time medical marijuana stays in your system is dependent on a number of factors, including the amounts of marijuana you ingest, how often you ingest marijuana and the amount of fat cells you have in your body. Typically, marijuana stays in your system for approximately 30 days.
Does Medical Marijuana Violate Federal Law?
Yes, the current state of federal law is that marijuana is an illegal substance, not to be possessed, not to be ingested and not to be sold.
Heshmati & Associates Law Offices
Heshmati & Associates are criminal defense and personal injury attorneys practicing law in Las Vegas, Nevada.
The firm helps clients in Las Vegas, Henderson, North Las Vegas, Summerlin South, Boulder City, Laughlin, Mesquite, Clark County and throughout the surrounding areas of Nevada.
Last updated on January 5, 2018.
Additional Resources:
Medical Marijuana Card
NRS453ASec364 - Recognition of nonresident cards. In you are visiting Las Vegas, you must comply with all Nevada laws described in NRS 453A.364. The current statute will stay in effect until March 31, 2018.
Nevada Department of Health and Human Services. Here you can get an application to apply for a medical marijuana card. Currently, the fee to receive the application is $25. To submit the application you must pay an additional fee of $75.00. A set of your fingerprints ($25.00) should be attached to the application.
If approved, the card is valid only for one year and next year you must re-apply.
Department of Motor Vehicle. The DMV issues official medical marijuana card. The DMV processing fee is approximately $25.
Recreational Marijuana Dispensaries. First recreational marijuana dispensaries open in July 1, 2017 in Las Vegas.
Related Articles